Use our thorough list of electric hoists manufacturers and suppliers in Wyoming to examine and sort top electric hoists manufacturers with previews of ads and detailed descriptions of each product. Any electric hoists manufacturers can provide electric hoists products and services to meet your companies specific qualifications. An easy connection to reach electric hoists manufacturers through our fast request for quote form is provided as well. This source is right for you whether it's for portable hoist, winch, ropes or any other electric hoists needs.
Leading Electric Hoists Manufacturers
Companies Serving Near Wyoming
Phoenix, AZ
|
866-994-6478
CraneTech Inc. is a leading manufacturer of electric hoists and cranes. We focus on creating high quality equipment with excellent customer service and communication. With our around the clock support our customers can always contact us. CraneTech also offers safety inspections, repairs, and preventive routine maintenance.
$$$
Cudahy, CA
|
800-562-9840
We offer an extensive and comprehensive range of different hoists that are suitable to satisfy just about any lifting and loading requirement. Various hoists offered by us include Harrington Hoist, Electric Chain Hoist, Air Chain Hoists and Explosion Proof Hoists.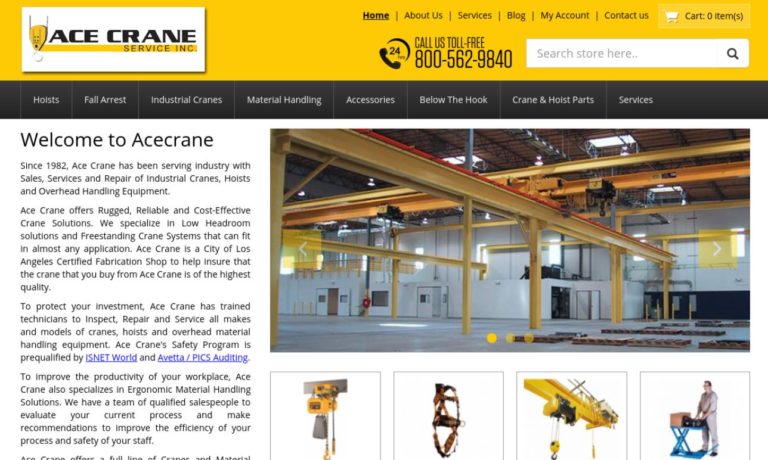 $$$
Anaheim, CA
|
800-344-7520
Facilities Engineering was founded in 1968 by Donovan Floriani, and has continuously provided successful solutions to material handling requirements, followed respectable engineering practices, and used the highest quality products. Placing our customers' needs first, we work at earning long term clientele and building customer relationships, not single experience customers. We keep customers...
$$$